In addition to flags, we sell a number of gifts and novelty items. We are an authorized retailer for Whitley's Peanuts, so whether you're looking for a great gift or you're replenishing your own personal stash, come to us. We also offer a wide range of other gift items, including the following: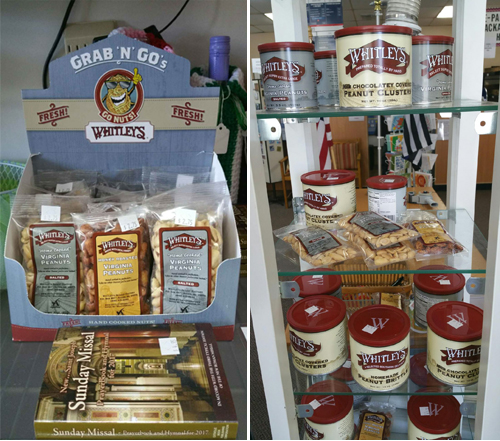 Greeting Cards
Handcrafted Lamps
Inspirational Ornaments and Magnets
Pocket Tokens
and More
Many of our customers enjoy our selection of gifts and novelties and purchase something a little extra to add to the package they are preparing to ship.
Office Services:
Boxes Plus is here to help you with your business. We provide a number of business services. We do everything we can to help you run your business efficiently, so whether you need to mail an important document or make copies, come and let us help you.
Boxes Plus is your one-stop shop for so much more than just shipping, mailing, and flags. Stop by today to see everything we have to offer!