If you are looking for one-stop service for all of your post office needs, come to Boxes Plus/Flag Center of VA. We are proud to be a contract US Post Office, offering everything that you have come to expect from the neighborhood post office and more. Visit us for boxes, packing supplies, and so much more.
When we say "so much more," we mean it. Boxes Plus/Flag Center of VA is also a flag dealer and distributor for Annin Flagmakers, selling all kinds of flags. Whether you are looking for an American flag for the front lawn, a historical flag for a classroom, or a collegiate flag, we have what you are looking for. We also sell flagpoles, desktop displays, and much more.
Drive-Up Shipping Now Offered!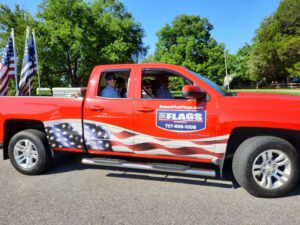 We offer a Drive-Up Service for parents with small children and babies, and anyone with mobility issues. We are the only Post Office in the area offering this unique service!
Please Stop by to Learn How We Can Serve You.